Photo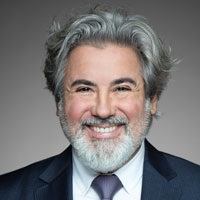 Assignment
Minister of Transport and Quebec Lieutenant
The Honourable Pablo Rodriguez was first elected as the Member of Parliament for Honoré-Mercier in 2004. He has previously served as Minister of Canadian Heritage, as Leader of the Government in the House of Commons, and as Minister of Canadian Heritage and Multiculturalism.
Minister Rodriguez is known for his work to support the fight against climate change, protect and promote culture, and promote official languages and minority rights.
A graduate in business administration, Minister Rodriguez began his career in the field of international development working for a Montréal-based non-governmental organization. In this role, he was responsible for managing and evaluating development projects in Africa, Asia, Latin America, and the Caribbean.
The importance Minister Rodriguez has placed on aid to developing countries and his commitment to the fight against poverty has led him to collaborate with many organizations, such as Oxfam-Québec, where he served as Vice-President of the Board for over four years. He then became Vice-President and Associate of a public affairs firm, where he was responsible for numerous projects in Canada and abroad.
Between 2011 and 2015, Minister Rodriguez worked in the environment sector.
Minister Rodriguez is fluent in French, English, and Spanish, and is currently learning Italian.