New York, New York, United States of America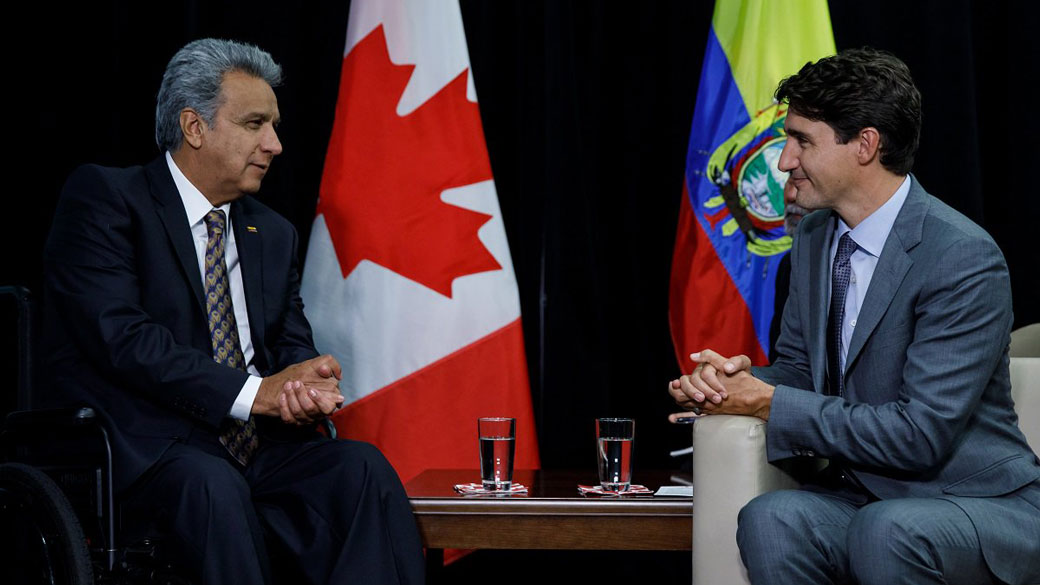 Prime Minister Trudeau met today with Lenín Moreno, the President of Ecuador.
The leaders discussed ways of strengthening the bilateral relationship between the two countries, including in the areas of trade and investment, Indigenous issues, and social inclusion.
They also discussed deepening bilateral and multilateral cooperation on climate change, Indigenous issues, and regional security.