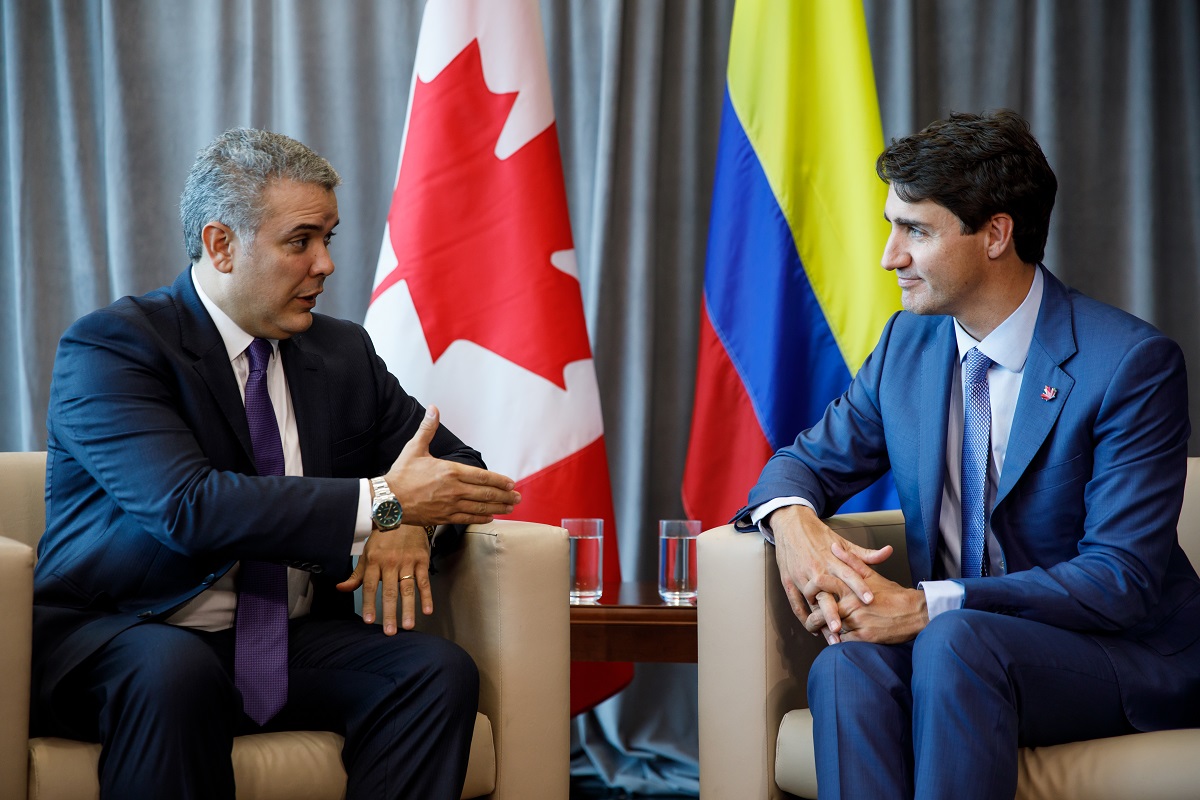 Today, Prime Minister Justin Trudeau met with the President of Colombia, Iván Duque.
Prime Minister Trudeau and President Duque discussed the importance of the bilateral relations between Canada and Colombia, as well as shared priorities that include implementation of the peace process in Colombia and addressing the crisis in Venezuela, in particular the regional humanitarian crisis that it has created in neighbouring countries.
They also underscored their mutual commitment to growing the economy in both Canada and Colombia, and explored areas for deeper cooperation in key sectors.