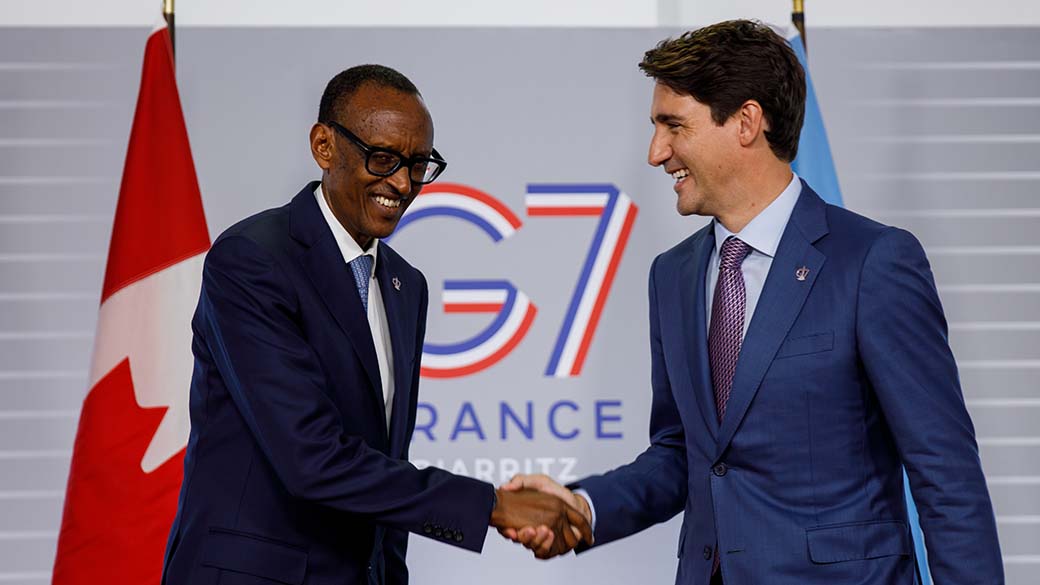 Today Prime Minister Justin Trudeau met with the President of Rwanda, Paul Kagame, on the margins of the G7 Summit in Biarritz, France. 
The Prime Minister and President affirmed the importance of strong and growing bilateral relations and exchanged views on their shared priorities including good governance and economic growth that benefits everyone, and the importance of the African Continental Free Trade Agreement. 
The two leaders spoke about the importance of working together in multilateral fora. The Prime Minister expressed appreciation for his meeting with Ms. Mushikiwabo, Secretary General of the Organisation Internationale de la Francophonie in June, in Ottawa. They also discussed their mutual priorities for the upcoming Commonwealth Heads of State and Government meeting in Rwanda in 2020.