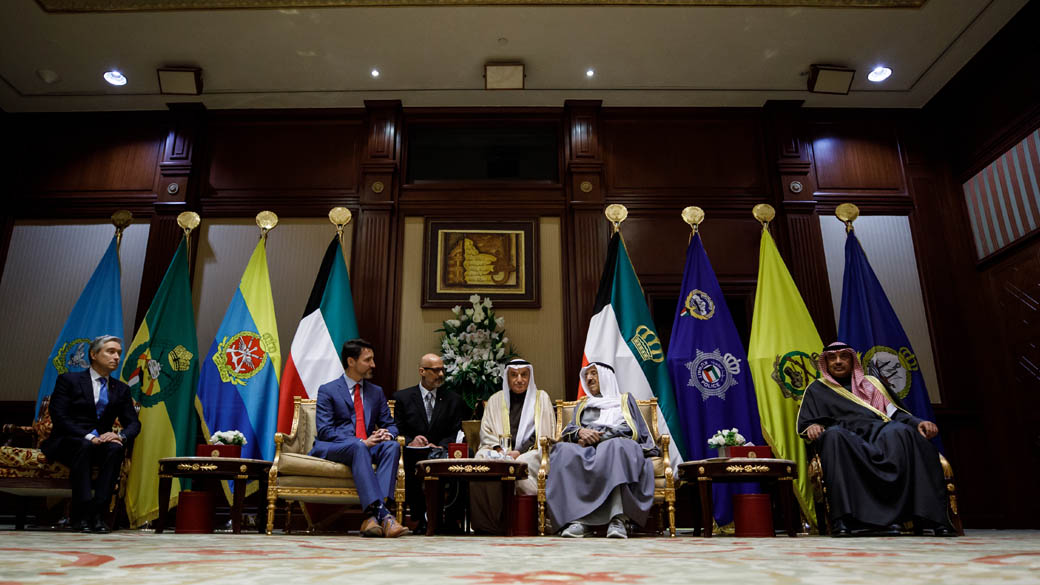 Prime Minister Justin Trudeau today met Emir Sheikh Sabah Al-Ahmad Al-Jaber Al-Sabah.
In his discussion with the Emir, the Prime Minister welcomed the long-standing friendship between Canada and Kuwait and thanked the Government of Kuwait for its support of our CAF personnel stationed in Kuwait as part of Operation IMPACT. The two leaders discussed recent developments in the region and agreed on the importance of working towards long term stability and security.
The two leaders also recalled the successful visit of Governor General Julie Payette to Kuwait in January 2019, when she met with the Emir and discussed the positive state of bilateral relations.