Photo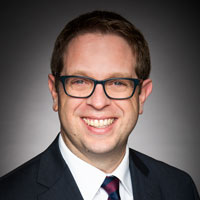 Assignment
Parliamentary Secretary to the Minister of Housing, Infrastructure and Communities
St. Catharines
Chris Bittle was first elected as the Member of Parliament for St. Catharines in 2015.
Mr. Bittle has previously served as Parliamentary Secretary to the Minister of Canadian Heritage, as Parliamentary Secretary to the Minister of Environment and Climate Change, as Parliamentary Secretary to the Minister of Transport, and as Deputy House Leader of the Government.
Born and raised in the Niagara region, Mr. Bittle is passionate about social issues that have an impact on residents in St. Catharines. He works hard to address systemic barriers to prosperity, including by promoting the need for affordable housing, public transit, and access to mental health and addiction services.
Before entering politics, Mr. Bittle served as Chair of Quest Community Health Centre and worked as a lawyer at Lancaster Brooks & Welch LLP. He also worked as an instructor at Niagara College and as a seminar leader at Brock University. Passionate about volunteering in his community, Mr. Bittle was also a regular volunteer with the Courts in the Classroom program.
He holds an Honours Bachelor of Arts from Queen's University in Kingston and a Bachelor of Laws from the University of Windsor.
Mr. Bittle lives in St. Catharines with his wife, Charlene, and their two young children, Ethan and Hannah.