Photo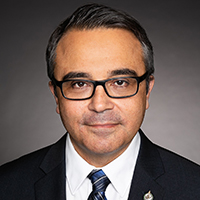 Assignment
Parliamentary Secretary to the Minister of Fisheries, Oceans and the Canadian Coast Guard
Cape Breton—Canso
Mike Kelloway was first elected as the Member of Parliament for Cape Breton—Canso in 2019.
In this role, Mr. Kelloway served as a member of various parliamentary committees, including the Standing Committee on Health and the Standing Committee on Justice and Human Rights.
A lifelong resident of Cape Breton, Mr. Kelloway is a dedicated community leader driven by a deep commitment to social and economic development. Prior to entering politics, he worked in the post-secondary education sector, most recently as a special project administrator at the Nova Scotia Community College.
Mr. Kelloway holds a Bachelor of Arts in Community Studies from Cape Breton University and a Master of Continuing Education in Organizational Leadership from the University of Calgary.