Photo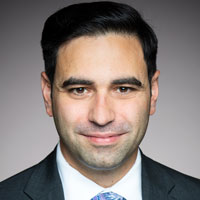 Assignment
Parliamentary Secretary to the Minister of Housing, Infrastructure and Communities
London North Centre
Peter Fragiskatos was first elected as the Member of Parliament for London North Centre in 2015.
Mr. Fragiskatos previously served as Parliamentary Secretary to the Minister of National Revenue. Additionally, he has served as a member of the National Security and Intelligence Committee of Parliamentarians, the Standing Committee on Finance, and the Special Committee on Canada-China Relations. He was also a member of various other committees, parliamentary associations, and interparliamentary groups.
Prior to entering federal politics, Mr. Fragiskatos was a political scientist at King's University College at Western University and a media commentator. His works have been published by major Canadian and international news organizations, including Maclean's, The Globe and Mail, The Toronto Star, BBC News, and CNN.
Born in London, Ontario, Mr. Fragiskatos has combined his passion for politics with a desire to give back to his community. He has served on the boards of Anago (Non) Residential Resources Inc. and the Heritage London Foundation. An active volunteer, he ran a youth mentorship program and has worked with many local not-for-profit groups, such as the London Food Bank, the London Cross-Cultural Learner Centre, and Literacy London, a charity dedicated to helping adults improve their literacy skills.
Mr. Fragiskatos holds a political science degree from Western University, a Master's degree in International Relations from Queen's University, and a PhD in International Relations from Cambridge University.
He lives in London with his wife, Katy, and their daughter, Ava.