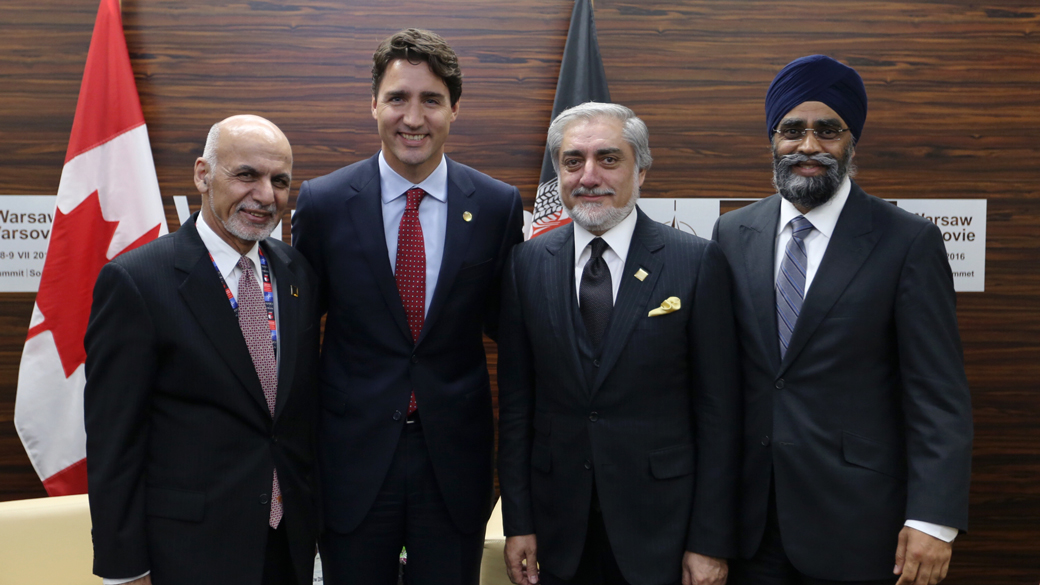 The Prime Minister, Justin Trudeau, met today with His Excellency Mohammad Ashraf Ghani, President of the Islamic Republic of Afghanistan, and with His Excellency Dr. Abdullah Abdullah, Chief Executive of the Islamic Republic of Afghanistan.
The Prime Minister raised Canada's longstanding and ongoing commitments to help Afghanistan build a sustainable future, a safe and secure and peaceful environment for its citizens and a country that is well governed and in control of its own destiny.

The leaders discussed governance and electoral reform as well as opportunities for cooperation to strengthen the respect for human rights in Afghanistan, especially for women and girls. The Prime Minister emphasized that Canada stands with the Afghan people in the global struggle against terrorism in all its forms.