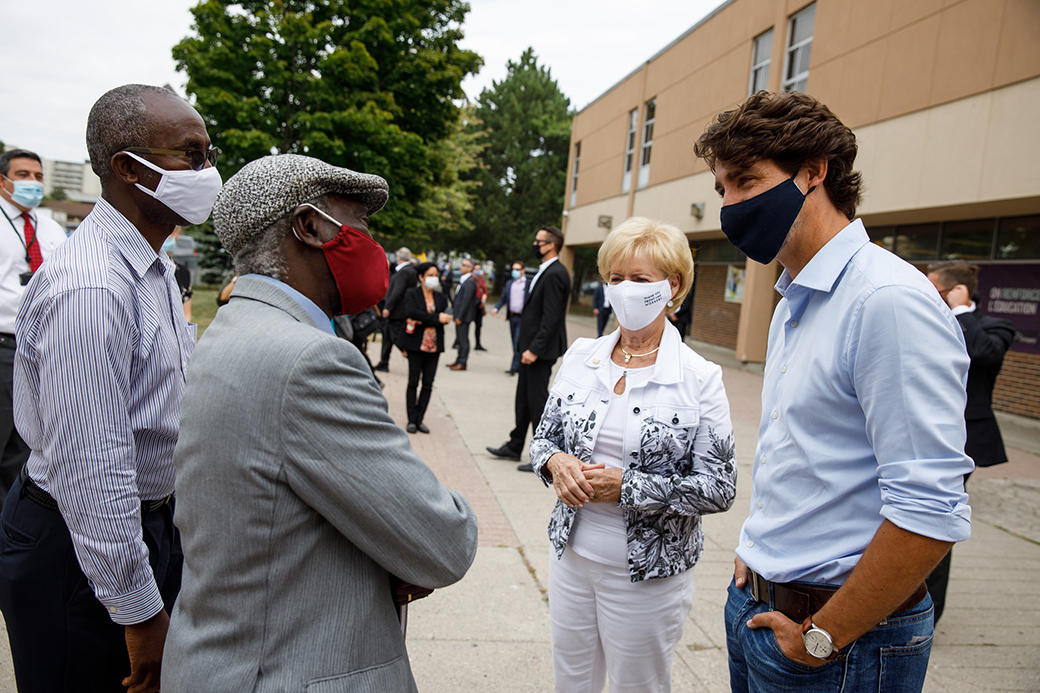 Prime Minister Justin Trudeau
Justin Trudeau (born December 25, 1971) is Canada's 23rd Prime Minister and the proud father of Xavier, Ella-Grace, and Hadrien.
His vision of Canada is a country where everyone has a real and fair chance to succeed. His experiences as a teacher, father, leader, and advocate for youth have shaped his dedication to Canadians.
The oldest of three boys, Justin grew up with the profound influence of his father, Pierre Elliott Trudeau, and his mother, Margaret Trudeau. He graduated from McGill University with a Bachelor of Arts in 1994. He went on to complete the University of British Columbia's education program, and spent several years teaching in Vancouver.
Justin entered politics to make change that would better serve all Canadians. In 2007, he built a grassroots campaign to win the Liberal Party nomination in the Montréal riding of Papineau. He was elected in 2008, and re-elected in 2011, 2015, 2019, and 2021.
Justin was elected Leader of the Liberal Party in April 2013. On October 19, 2015, he led his party to victory, winning a majority government. On October 21, 2019, he led the Liberal Party to re-election, earning a second mandate. On September 20, 2021, Justin once again led the party to re-election, earning a third mandate to govern from Canadians.
As Prime Minister, Justin leads a government that works hard to continue moving Canada forward. His team is focused on fighting climate change, creating good middle-class jobs, making life more affordable, keeping Canada's communities safe, and moving forward on reconciliation with Indigenous Peoples.